WE ORGANIZE
We will find out together how to make things work for you in the space you live or work.
An organized space according to your needs and your personality will bring more relaxation, enjoyment, more time and efficiency.
So let's organize your:
# HOUSE
You keep losing track of those that go so well with your favorite shirt?
You've found them, but of course they are wrinkled?
Children don't find the swimming equipment, again and ask you where it is?
You step on toys in the middle of the night when going to drink some water in the kitchen?
Nobody knows where the batteries are?
# WORKSPACE
You urgently need a document and do not know where you put it?
Do you need a book, but it's hidden among dozens of other books and you do not have the time to search for it or you find it frustrating that you have to waste time looking for it?
# MOVING
Are you ready to start a new life in a new home or your job of your dreams, but you don't have the energy and time to deal with everything related to the move?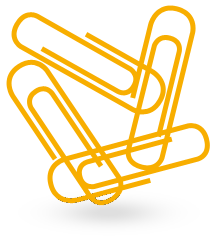 WE CREATE WORKSHOPS ON SPECIFIC ORGANIZING SUBJECTS
In addition to our one-on-one collaborations, we create, on demand, workshops on specific topics of organizing. Here are some examples:
# You are in the group of working-at-home mothers and you want to get together with your girlfriends and find out tips, tricks and creative ideas about how to organize your workspace (fixed or mobile) in the middle of all the toys and baby bottles :), so as to work better and be able to focus in a friendly designated space which is adapted to your needs?
# You are a passionate entrepreneur and feel that your team could be more efficient and productive if they used a proper organizing system for all the documents? We can give you appropriate solutions for the paperwork flow, including their storage and an easily accessible system for all users to shared resources.
# Spring cleaning, or the one before the Easter or Christmas can be an excellent opportunity to learn tips & tricks on how to organize your wardrobe, pantry and kitchen cabinets. Come with your friends to our workshop!
# Starting school can be a good time to organize your child's books, notebooks, writing tools, outfits and toys, to spend less time getting ready in the morning. Gather your friends - mums and dads, and learn how to make your children be more organized and have relaxed week mornings together :).
WE FURNISH RENTAL PROPERTIES
Another passion of ours is to transform rental spaces. Do you have an apartment, house or office you want to rent, but do not have time to deal with everything this entails?
We handle the entire project - the concept and its implementation - for the future tenant to live in a functional, nice and cozy place.