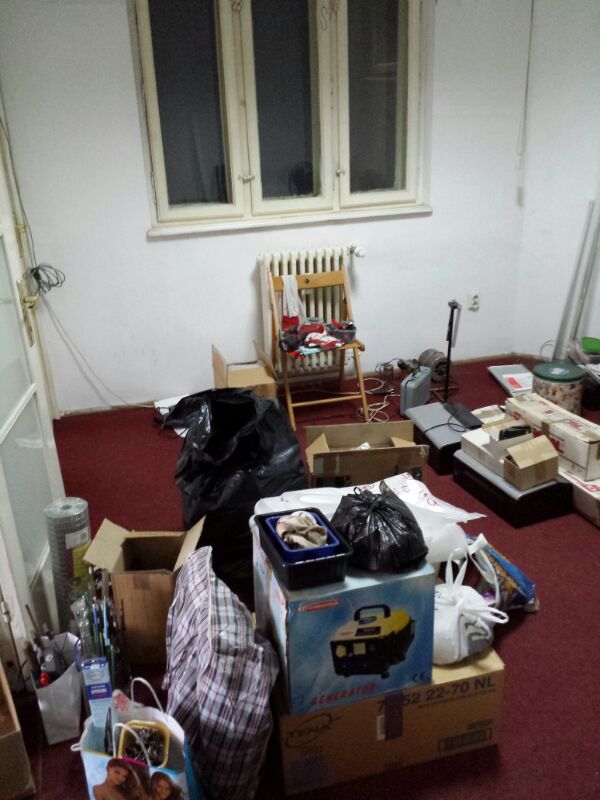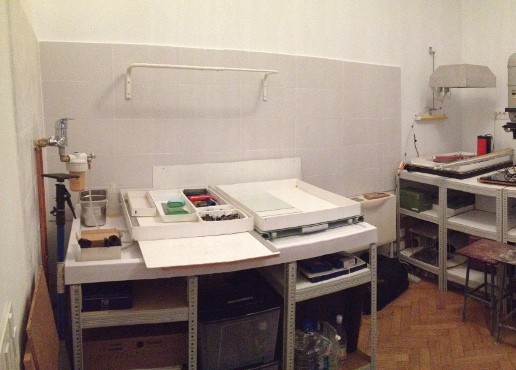 Are you an artist? Probably chaos is a part of your creative process. And your need is to balance constructive the disorder and a structure that allows you to finish what you started.
Take some inspiration from the story of Alexandru's artistic workspace!
'I am a visual artist and I work with 'alternative media' techniques, photography, video, assemblages, installations, DIY concepts, electronics, mechanical and even improvised systems. All of these broaden my artistic approach, which is very good... but, in reverse, I have a workshop with very many tools and materials reused from dismantled equipment, which sometimes lie for months everywhere, until an idea suddenly make them indispensable for some project I work on.
I often found that I lacked the space I needed, the support tables are full and I have no where to put my laptop, camera or accessories etc. Actually, this mess comes to simply blocking my access to the things I need...
Augustina suggested me to look with confidence at the situation and with her help to make it through a reorganizing process, the re-division of things into categories, taking into account the functions or uses that I would assign different things in the workshop. This process helped me a lot and I managed to find the spaces I needed for organizing and for placing the boxes on shelves.
We worked in several sessions of 2-3 hours over several weeks; already after the first session, the workshop has become more accessible, although they were almost just as much in it as before ...
In several occasions Augustina brought me different boxes and 'organizing' compartments, where I placed adapters for audio-video cables or special racks for magazines and folders. All of these have proved to very useful and helped me to clear my desktop.
I thank you, Augustina, for the patience and understanding!' Alexandru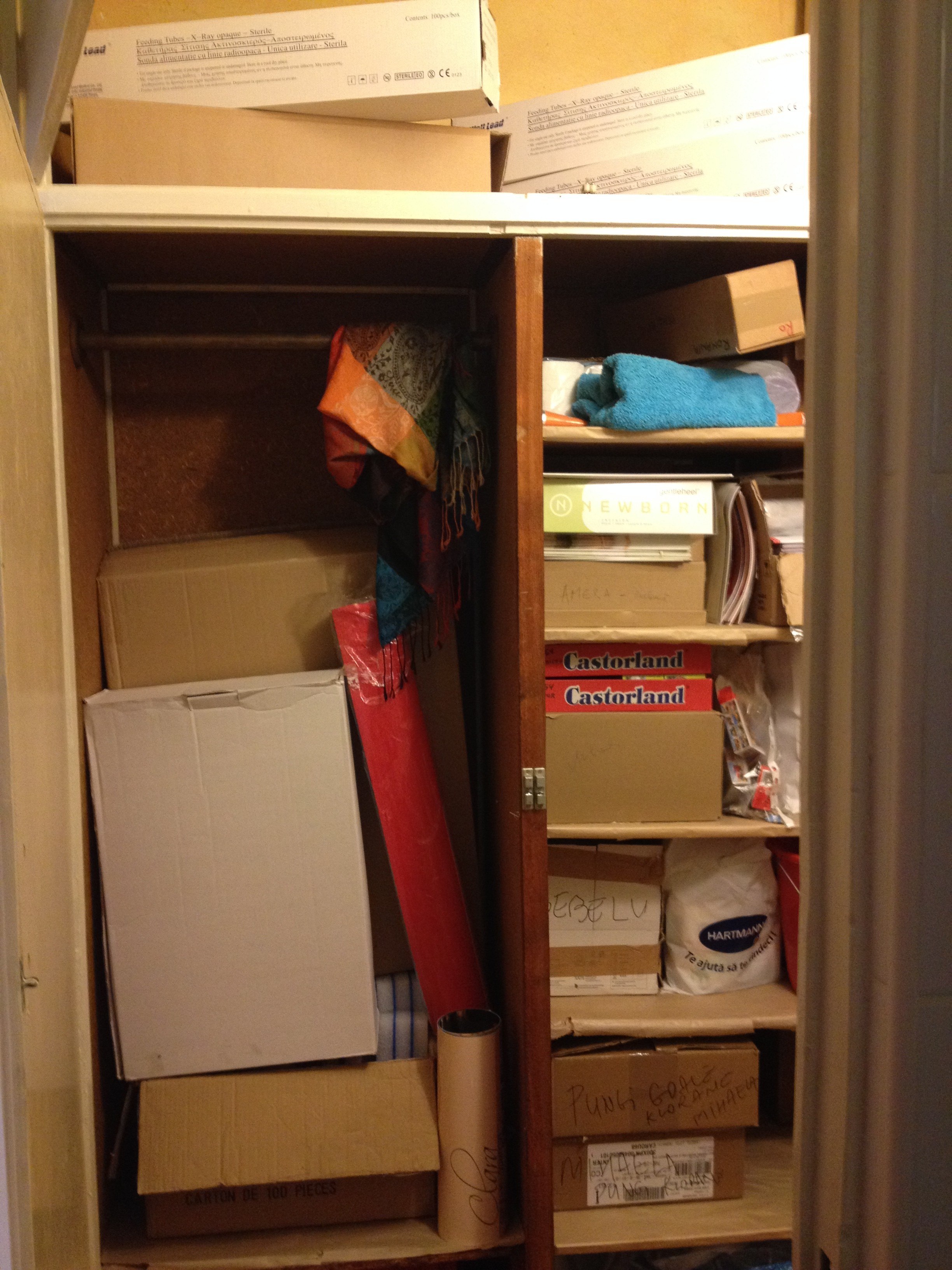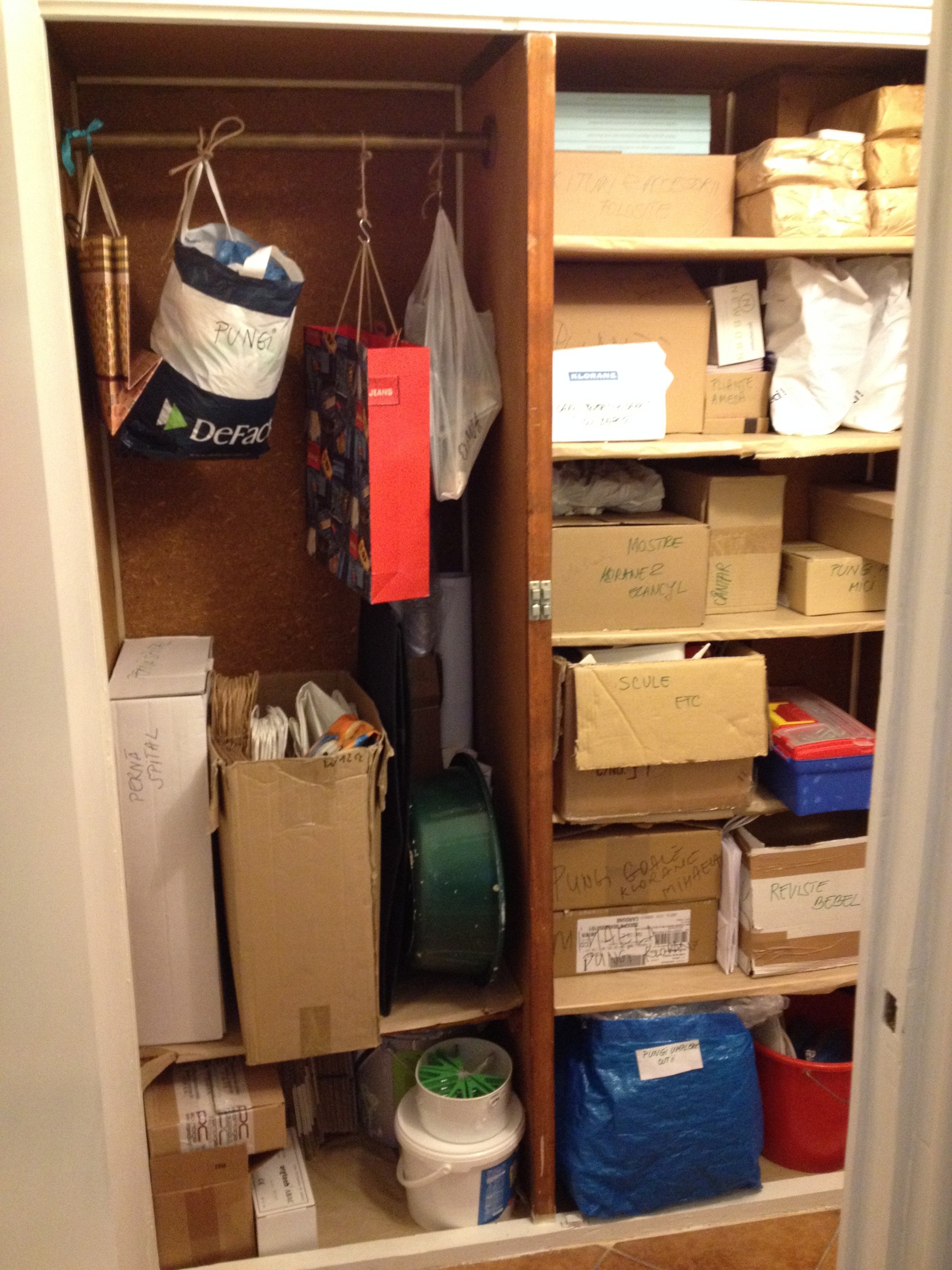 An entrepreneur having many types of activities within her business needs a well-organized, versatile and inspiring space. Here's Eugenia's story:
'A house, an office, a studio, an apartment: these are places where we spend our time.
For me, space is an issue with dual role: either it inspires me or not. Ideally, it should inspire me. When this does not happen, I change something. But I not always have the best ideas.
It's good that I know someone who does this job: arranges spaces for people, according to their own way of being. Augustina is this dear person in my life who is a mom entrepreneur specialized in professional organizing.
Passion defines the work she does!
Augustina started from the premise that we can manage with what I already had as type of storage or furnishings.
People often attach to the things they have and they don't give them up so easily. Augustina knows that, and I am glad she empathized with me.
She also takes great care of the budget expenses and the real utility of things purchased.
Now all things are arranged properly. Anything she could find we sorted, put in boxes and labeled them. Now everything found their place.
Augustina is my dear friend, that "I arranged and organized me" so beautifully, that the first day after completion of the work, I went to the office at 8:00 a.m. and I danced for half an hour in 'Mamagazin' headquarters. Of course, the joy that my dull office has been transformed into a welcoming place, warm and with positive energy.' Eugenia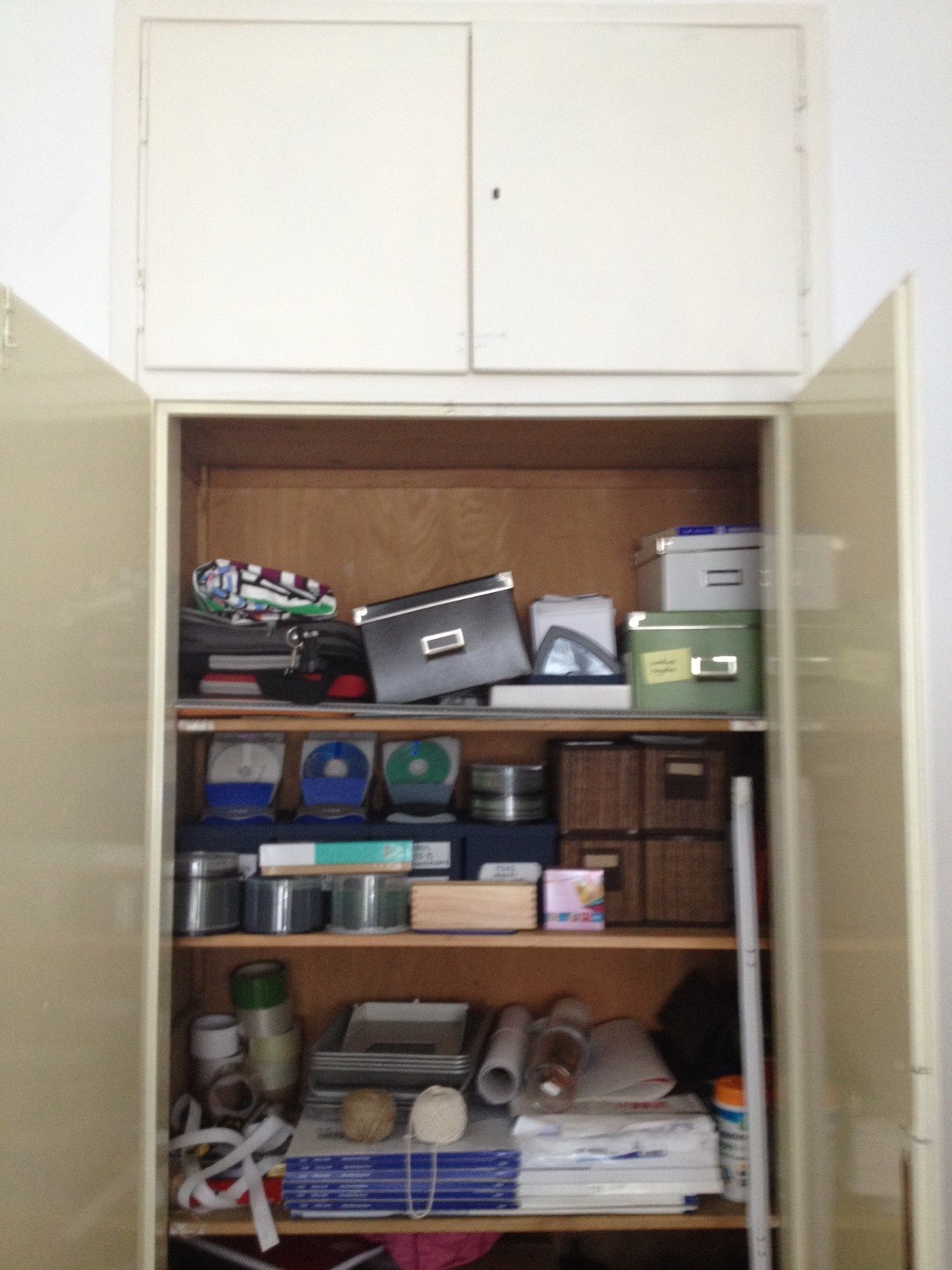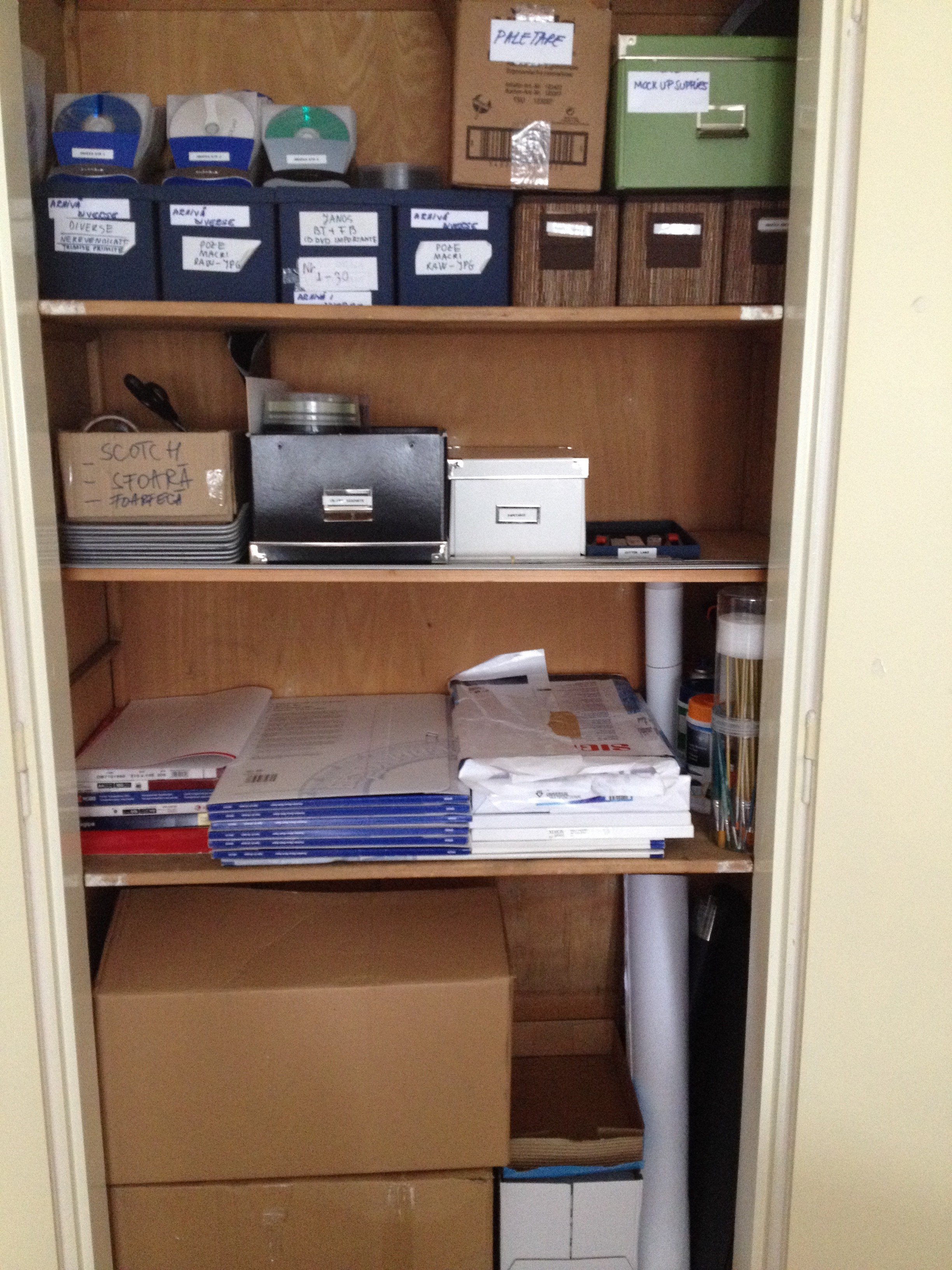 Are you the manager of a team of creative of people who work passionately for their clients? You can support them working better together and be more efficient by providing them (also) with a very good organizing structure of the resources they share.
'I am an administrative assistant and in my daily job I work with a lot of files and materials that me and my colleagues use all the time. All these were stored in cabinets, but not arranged in a specific order. It was very difficult to find what I was looking for, especially since I was a newcomer and I did not know exactly what files the boxes contain and where to find the necessary documents.
Augustina suggested me to look at everything with confidence and we started together the reorganization process. In this process we took everything into account and we reorganized all by categories, subcategories, and even colors. I was also pleasantly surprised by the 'props' Augustina was equipped with (resealable bags, labels, etc.). We worked together in several sessions, 3-4 hours a day, during 3 weeks and already after the first session everything became more clear to me and easier to identify. All things found their place and utility and helped both me and my colleagues find things only a glance. Working together with Augustina I learned new things about organizing and thank her for that!' Georgiana